Lenny Kravitz announces Wembley date for December!
Kravitz has revealed that he will be hitting the UK this December for an exclusive date at The SSE Arena, Wembley on Saturday 6th December. What brings Lenny to our shores this winter we hear you ask? Well it just so happens that the legendary rocker has got a brand new album on the way, which goes by the name of 'Strut'!
Kravitz's tenth studio album 'Strut' will be released on September 23rd 2014 via Roxie Records/ Kobalt Label Services. The album is a real rock & roll record that hits hard rhythmically and explores desire in all its forms, from the most physical to the most idealized. The release's twelve songs (see full track listing below) includes such titles as "New York City," "I Never Want to Let You Down" and "She's a Beast." These songs wear their heart on their sleeve, and that's the way Kravitz intended it. He's had massive hits over the years and sold nearly forty million albums. Now is a perfect time to get to the heart of the matter.
"This record brought me back to a place of what I love so much about music," Lenny Kravitz says, "back to the feelings I had when I was in high school. It's a real rock & roll record - it's raw, it's got soul and it came together really quickly."
As always, Kravitz plays guitar, bass, keyboards and drums and percussion on the album, and produced and arranged it as well. To provide the final defining touch on 'Strut', however, Kravitz called on the legendary Bob Clearmountain to mix the album (David Bowie's Let's Dance, the Rolling Stones' Tattoo You and Bruce Springsteen's Born in the U.S.A.)
Regarded as one of the preeminent rock musicians of our time, Lenny Kravitz has transcended genre, style, race and class into a 20-year musical career, one which revels in the rich influences of '60s and '70s soul, rock and funk. Kravitz's talents as a writer, producer and multi-instrumentalist have resonated now through ten studio albums into a timeless catalog. He has won four consecutive Grammy Awards, setting a record for the most wins in the "Best Male Rock Vocal Performance" category. Kravitz has sold 38 million albums worldwide, his most recent albums include the 20th anniversary deluxe edition of his debut, 'Let Love Rule', and his 2011 critically acclaimed studio release of 'Black and White America'.
Book your Lenny Kravitz tickets below.
---
Buy Tickets With Confidence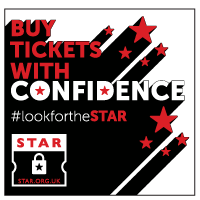 Gigantic are a primary ticket agent and full members of STAR (Secure Tickets from Authorised Retailers)
More info