Eclectic and enigmatic, multi instrumental singer and DIY icon Karl Blau has transformed his hometown of Anacortes, Washington, into somewhat of an indie mecca have released more than 40 folk rock records. Many of which were self released, sold in handmade packaging in which they were posted to subscribers whilst others were released through such iconic indie labels as K and knw-yr-own.
His latest record is entitled Introducing Karl Blau and sees him create a new dark depth to country music. Channelling the cinematic sonic scope of 60's and 70's Nashville hits but giving it his own unique twist, the record was produced by producer Tucker Martine and features a range of such amazing talent as Jim James (My Morning Jacket), Laura Veirs, Jon Hyde, Eli Moore (Lake), Steve Moore (Earth, SunnO)))).
Initially starting out as a 7" cover of the Tom T. Hall That's How I Got To Memphis, Martine and Blau totally re-imagined the song and released the potential for an entire record. Working for years to perfect the narrative, Introducing Karl Blau has become a tale of loss, loneliness, infidelity, and melancholy.
"
I feel like I am starring in this country-western movie, written and produced by Tucker, and it tells a story. We've threaded a story through the record. My character is moving through this dark place, but there is always this light of hope
" -
Karl Blau
The new album is the latest release in a long list of amazing records that also include Doin' Things The Way They Happen, Shell Collection, A Second Culling, Clothes Your I's, Beneath Waves, Nature's Got Away and Zebra.
Karl Blau tickets are now on sale. Always get your gig tickets through Gigantic.
He headlines at important London venue 100 Club on Tuesday 14th February, 2017.
These concert tickets are limited so book early!
---
Buy Tickets With Confidence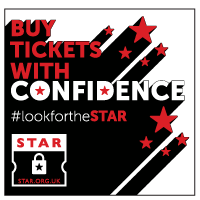 Gigantic are a primary ticket agent and full members of STAR (Secure Tickets from Authorised Retailers)
More info