JP Cooper is a singer songwriter of exceptional talent. Combing sweet harmonies on guitar, luscious strings, piano and beautiful vocals, he draws influence from Donnie Hathaway, Bill Rovers and Stevie Wonder. His songs of heartache draw on folk and gospel to great effect, leaving everyone in the room feeling he is just singing to them.
Born in 1983 and hailing from Middleton, North Manchester, Cooper sang gospel in The Manchester Sing Out Choir before striking out on his own.
He was picked up by BBC Radio 1's Huw Stephens who was quick to champion Cooper. Benefitting from the fantastic support, Cooper went on to playing a nationwide tour that was soon sold out.
His first release, Keep The Quiet Out EP, encapsulated his skill to weave a story into the listener's imagination through the depth of emotion and really shows off just how talented at music craft he is. Heart rendering and intricate, the soulful songs resonated with audiences everywhere and shot into the Top 5 in the iTunes Singer/Songwriter chart.
2015 saw the star touring across the UK to promote his last release When the Darkness Comes EP, before flying out to Austin, Texas, to play a slot at the SXSW Festival.
The EP saw the singer go on a journey through sound, touching on topics vital to the human condition such as love, longing and loss. His skill really shines through on the title track, where he considers the need to abdicate from reality to be able to gain some sort of clarity. That understanding can only come whilst resting in the still of the dark.
Also on the EP is the agonising song Satellite, a tender exploration of the terrible agony that comes with unrequired love.
Ernest, intense and intimate with a voice that enraptures all that hear him.
JP Cooper tickets are on sale through Gigantic. Don't miss him!
---
Buy Tickets With Confidence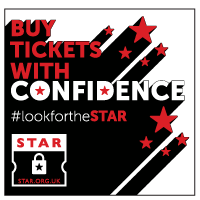 Gigantic are a primary ticket agent and full members of STAR (Secure Tickets from Authorised Retailers)
More info