There aren't too many reggae musicians with the longevity of Jimmy Cliff. Having released his first album in 1967 and his latest in 2013, the iconic singer's appeal spans decades as well as continents. And this summer he is returning to UK shores to play a number of shows, with Jimmy Cliff tickets available here at Gigantic.
Perhaps still best known for his staring role in the 1972 film The Harder They Come and the accompanying soundtrack that included 'Many Rivers To Cross', the Jamaican-born Cliff's career is extensive and far-reaching - with his induction into the Rock and Roll Hall of Fame in 2010 evidence of both his popularity and his importance.
Throughout the 1970s Cliff released a number of albums, including Another Cycle, Struggling Man and Unlimited - but he was still somewhat overshadowed by the towering presence of Bob Marley. The ensuing decades saw Cliff remaining prolific, both in the studio and on tour - with 20 albums to his credit and a hit single in the form of 'I Can See Clearly Now' from the film Cool Runnings. In recent years he has continued to put out new music, most notably 2012's Rebirth, which signalled a real return to form as he teamed up with producer and Rancid frontman Tim Armstrong to create a record that many critics and fans are happy to put alongside his very best.
The only living artist to be awarded the Jamaican government's Order of Merit, Jimmy Cliff's legacy is assured but don't expect him to slow down and smell the roses. At 67 years of age, he remains relevant, with a Jimmy Cliff concert translating to both a great show and a hot ticket. There are a number of Jimmy Cliff tour dates in the UK this summer and tickets for his rescheduled show at the Academy 2 in Manchester on July 18th are on sale now.
To avoid disappointment make sure you book today at Gigantic.
---
Buy Tickets With Confidence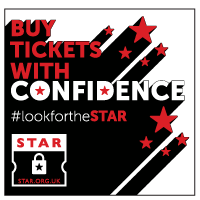 Gigantic are a primary ticket agent and full members of STAR (Secure Tickets from Authorised Retailers)
More info