King of indie skank Jamie T is poised to release his latest album titled Trick. Known for his laid back vocal approach that incorporates hip hop with folk, indie rock and ska guitaring, he has won fans from all persuasions coming from many various musical backgrounds. His fantastic back catalogue includes the albums Panic Prevention, Kings & Queens and Carry On The Grudge.
South Londoner James Alexander Treays began by making his name at the open mic nights held by Alfie xxx and Larrikin Love. Coming from the multicultural melting pot of London, Alexander was exposed to various musical styles and a wide range of genres from a very early age which all play an influence and enabled him to stand out right from the start.
Despite finding it too difficult to play guitar whilst singing, Alexander was not daunted and began to play a second-hand bass whilst performing live instead. His creative streak was further revealed when he began the recording process singlehandedly, taking a one-man-band approach in tackling the instrumentalisation and soon produced his Salvador 7" single plus the EP Betty & The Selfish Sons - both released through his very own label Pacemaker Records.
His breakthrough came after he was selected by Damon Albarn to remix the Gorillaz single Kids With Guns prompting him to be signed to major label Virgin. This prompted him to build his own band for live performances named The Pacemakers.
Jamie T tickets can be yours once they go on sale at 09:00 on Friday 22nd of July. Be sure to set your very own personal reminder through email or text via Gigantic so you are ready for their release.
The South London Singer-Songwriter will be taking over O2 Academy Sheffield on Friday 21st of October.
Gig tickets will be subject to availability so please book early to avoid any disappointment.
---
Buy Tickets With Confidence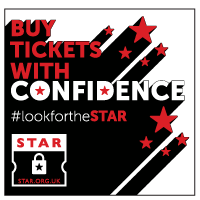 Gigantic are a primary ticket agent and full members of STAR (Secure Tickets from Authorised Retailers)
More info