Jamie Lidell is the supreme master of the loop sampler. Beat boxer, live sampler and master producer. His strident electro continues to push the boundaries of possibility.
His newly announced latest work is sixth studio album Building a Beginning. Tapping deep into Lidell's personal life, the album draws inspiration from his meditations on love, the bliss from his family and the birth of his first child Julian. "
I wanted to write something that he wants to jump around to,
" says Lidell, explaining that the track Julian derives from "
the energy and joy that's now in our life.
"
The record can boast a stellar a-list of contributors including killer drummer DaRu Jones (Jack White), multi-instrumentalist Pat Sansone (Wilco), vocals from Kudisan Kai, Traci Brown Bailey, and Tiffany Smith plus world-best bassist Pino Palladino (D'Angelo, Peter Gabriel, Eric Clapton). Building a Beginning was produced by Justin Stanley (Beck, Prince, Leonard Cohen, Paul McCartney) and Ben Ash (Two Inch Punch), mixed by Jake Aron (Le1f, Fort Lean) and was co-written by his wife Lindsey Rome who was heavily involved in the entire process - including the photography for the sleeve.
Lidell's previous releases include the albums Muddlin Gear (2000), Multiply (2005), Jim (2008), Compass (2010) and the eponymously titled album Jamie Lidell (2013).
His other work has included collaborations with some of the biggest names in the industry which has resulted in winning a Grammy for his work with Lianne La Havas plus the huge hit single We All Fall Down with A-Track, featuring Lidell's vocals.
Jamie Lidell tickets can soon be yours through Gigantic.com - you can set your very own personal reminder so you don't miss out when they become available at 09:00 on Friday 15th of July.
See him play with The Royal Pharaohs when they tour in October, performing amazing headline slots at vibrant Brighton's Concorde 2, KOKO in exciting London and Gorilla at northern hotspot Manchester.
As gig tickets are in limited supply we advise you to book early to avoid disappointment.
---
Buy Tickets With Confidence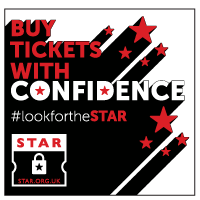 Gigantic are a primary ticket agent and full members of STAR (Secure Tickets from Authorised Retailers)
More info