The James Hunter Six are the band that surrounds fantastic R&B musician and soul singer; James Hunter. Armed with a powerful song writing prowess, an amazing voice and obvious talent that makes him a one of the greatest performers of his generation. He is joined by drummer Jonathan Lee, saxophone players Lee Badau and Damian Hand, Andrew Kingslow playing keys plus Jason Wilson on bass.
His career began with the band Howlin' Wilf And The Vee-Jays whose debut album Cry Wilf was released in 1986. After getting his break from appearing on cult Channel 4 programme The Word he spent the nineties playing many of the cool clubs around London and became a regular to play at such cool venues as Weavers Pub in Islington and the 100 Club on Oxford Street.
His stunning 2006 debut was entitled People Gonna Talk. Not only did it hit #1 on the Billboard Top Blues Albums chart upon release it would be nominated for a Grammy in the category of Best Traditional Blues Album. The record would also be wildly praised by critics, was listed by Mojo magazine amongst its top ten albums of 2006 and has earned him a whole host of showbiz fans including Sharon Jones, Van Morrison and Allen Toussaint.
His latest release is the record Hold On! Recorded live in the studio the record unashamedly wears its influences on its sleeve but is quite obviously a contemporary record that must be heard. Released at the beginning of 2016, it is already one of the essential listens of the year.
The James Hunter Six tickets are now on sale. Always get your gig tickets through Gigantic.
Touring in December, they will play at O2 Academy Islington in London, O2 Academy2 Newcastle and O2 Academy2 Sheffield.
Concert tickets are always limited so you need to book early or risk missing out.
---
Buy Tickets With Confidence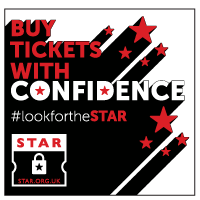 Gigantic are a primary ticket agent and full members of STAR (Secure Tickets from Authorised Retailers)
More info