Celebrating 25 groundbreaking years, Fishbone has been trailblazing their way through the history of American Ska, Funk, Punk, Rock Fusion and (so-called) Black Rock since starting their professional career in Los Angeles' burgeoning, Alternative Rock music scene of the mid-1980s. Their sound has often been imitated, but never duplicated. They have toured worldwide with such bands as the Beastie Boys, Red Hot Chili Peppers, The Roots, Les Claypool/Primus, Fela Kuti, George Clinton, The Dead Kennedys and many more.
Now in their 25th year of composing, creating, recording, releasing and performing original music together, mass critical appeal appears to be returning to the band, fueled by their critically acclaimed full-length feature documentary; Everyday Sunshine: The Story of Fishbone. Narrated by Laurence Fishburne, the film earned LA Weekly's Critic's Choice Award at the Los Angeles Film Fest in 2010.
To date, Fishbone still continues to tour all over the world, turning heads at some of the most noteworthy festivals around the globe such as Outside Lands Music Festival, Montreal Jazz Festival, SXSW, Fuji Rock Festival in Tokyo, Japan (2010) and more.
---
Buy Tickets With Confidence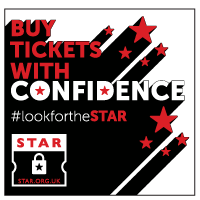 Gigantic are a primary ticket agent and full members of STAR (Secure Tickets from Authorised Retailers)
More info