Doreen Doreen are a nine-piece cover band that throw an unbeatable party. Formed in 1982, the troupe cover a huge cross section of music and have audiences enthralled with their huge charisma and sheer talent.
Their performances are full of energy and wildly entertaining. Jokes a plenty and all your favourite songs being played - what else could be better?
Expect a riotous time and more glitter than a beach has grains of sand
" The wall of sound has been repainted
- Venue Magazine
Doreen Doreen tickets are on sale right now.
See them play through the smash hits at Fiddlers in Bristol on 8th of October, 26th of November and 17th of December.
Concert tickets are available through the Gigantic website. Always book online early to avoid disappointment.
---
Buy Tickets With Confidence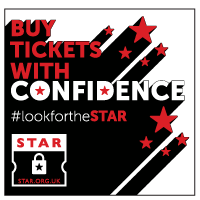 Gigantic are a primary ticket agent and full members of STAR (Secure Tickets from Authorised Retailers)
More info