DJ Fresh is amongst the biggest names on drum and bass. Having two #1 singles, a further eight Top 10 singles, 132 YouTube views and record sales of 2.8 million, you can bet he is not messing around!
Daniel Stein started out in the drum and bass group Bad Company, also known as BC, together with Jason Maldini, Darren White and Michael Wojcicki. He released the track The Nine in 1998 through BC which was voted as the greatest drum and bass track of all time by the readers of Knowledge Magazine. He was also a founder of essential electronica website Dogs On Acid.
Stein launched his solo career in 2002 by creating his own label; Breakbeat Punk which quickly merged with other DJ great Adam F's Kaos Recordings to become Breakbeat Kaos. It was through their amalgamated label that Stein released his 2006 debut solo album Escape From Planet Monday.
Commercial success began with the release of the 2009 12" Heavyweight, a track which sent immediate reverberations around the underground to see his name begin to become more commonplace. The released his second solo LP the following year. Entitled Kryptonite, the record would peak at #4 in the UK Dance Album Chart.
His latest album release came in 2012 with Nextlevelism. It includes a number of massive singles such as The Power which features the massive personality Dizzee Rascal plus the two #1 singles Louder with Sian Evans and Hot Right Now which was nominated for the 2013 BRIT Award for Best British Single Of The Year. Nextlevelism also contained the amazing song Gold Dust which starred the vocals of Ms. Dynamite.
DJ Fresh tickets are now available through Gigantic. Book yours today!
See him headline at essential Sheffield venue Plug on Saturday 24th of September.
The gig tickets are limited so be sure to book yours early or you will miss out!
---
Buy Tickets With Confidence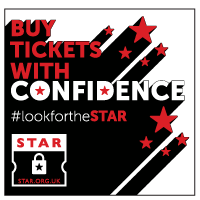 Gigantic are a primary ticket agent and full members of STAR (Secure Tickets from Authorised Retailers)
More info