Digitalism are the world famous German electronica duo Jens "Jence" Moelle and İsmail "Isi" Tüfekçi. Their first two albums Idealism (2007) and I Love You, Dude (2011) are absolutely essential listening and are classic dance records. The pair have also remixed tracks on behalf of The Presets, Tom Vek, The Futureheads, Daft Punk, Tiga, Klaxons, The White Stripes, Monk, Depeche Mode and Cut Copy.
Based in Hamburg, Digitalism started in 2004 after meeting in at the record store Underground Solution and being asked to DJ a party. Based in an old World War II bunker, the two write and record in the dark and claustrophobic space.
"
We drink something, we have fun,
" explains Isi, "
we don't have any daylight, any distractions; I think maybe our sound come from the bunker atmosphere.
"
Their latest album; Mirage, is a reflection of a band that has been on the road enjoying the time of their lives. The styles revealed on the album are eclectic but not erratic, from the electro indie in Battlecry, the blissful sound of Utopia and the full on beat of Go Time.
"
First of all it's probably a snapshot of our thoughts, like a brain scan. It's a soundtrack to our own world, but so vaguely put again that other people can identify with it, or come up with their own analyses. It's meant to be something fantastic, something beautiful, yet fragile. Maybe a parallel universe that you step into, and you get stuck there. Or you get back into normality, had a hell of a ride, and count the days until you can visit it again. It's meant to stimulate your imagination.
" -
Digitalism
Digitalism tickets are on sale now.
See them play a phenomenal set at Heaven in London on Thursday 13th of October.
Concert tickets are available online through the Gigantic website. But don't hang around because they will be snapped up!
---
Related News
Buy Tickets With Confidence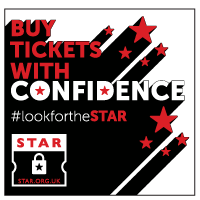 Gigantic are a primary ticket agent and full members of STAR (Secure Tickets from Authorised Retailers)
More info