Performances of Chameleons Vox are becoming ever more rare since they declared they would no longer be touring extensively. Make sure you get your tickets to see this seminal post punk band.
Their current incarnation includes drummer Yves Altana, guitarists Neil Dwerryhouse, Chris Oliver and Roger Lavallee with Mark Burgess providing vocals and bass.
Chameleons Vox sees Burgess continue his work from The Chameleons. Formed in Middleton during 1981, The Chameleons would perform several sessions for legendary radio DJ John Peel which would see them sign to the major label Epic Records for the single In Shreds.
The band's debut album Script Of The Bridge was released in 1983 by the label Statik. The band setup a mic and added random samples of television to the album which also included the singles Up The Down Escalator, Don't Fall, As High As You Can Go and A Person Isn't Safe Anywhere These Days. Their second album, What Does Anything Mean? Basically was also released through Statik in 1985.
They reached a high with the third album Strange Times. Coming out in 1986 through major label Geffen, the record was hailed by the music press for its innovation.
The Chameleons would split following the sudden death of their manager and mentor Tony Fletcher in 1990, only reuniting in 2000. The reunion would be brief, only lasting three years, but saw a flurry of creativity and the release of the three albums Strip, Why Call It Anything and This Never Ending Now.
Burgess began to play their back catalogue under the name Chameleons Vox from 2009 onwards.
Chameleons Vox tickets are now on sale.
See them perform with Desperate Journalist and Nine Day Decline at The Garage in London this July.
They will then play Rescue Rooms in Nottingham in August.
Concert tickets can be booked through the Gigantic website. Book your tickets early to avoid disappointment.
In December they will play Academy 2 in Manchester.
---
Buy Tickets With Confidence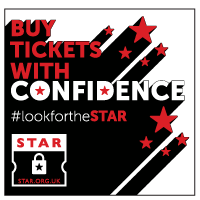 Gigantic are a primary ticket agent and full members of STAR (Secure Tickets from Authorised Retailers)
More info