Singer/Songwriter Bright Light Bright Light brings a huge array of electronic sounds into his work including synthpop, dance and disco.
Real name Rod Thomas; Thomas grew up in the small South Welsh village of Neath. There he became accomplished with many instruments as he became well acquainted with folk music. Playing acoustic guitar, he began to attempt expanding his sound by layering it with basic beats as he was limited to the equipment available to him.
After studying at University Thomas made the move to London and setup his own home studio whilst also busking on the streets. In 2009 he sent his demo tracks to the American producer Boom Bip who invited Thomas to come to Los Angeles to work with him. The two weeks spent there helped Thomas progress and realise his future sound.
Adopting the name Bright Light Bright Light from cult film Gremlins, the debut single Love Part II was released through the label Popjustice Hi-Fi in 2010. He would also play support for Ellie Goulding in the same year, followed by the release of the singles Disco Moment and Feel It in the two subsequent years. After appearing at fantastic festivals South By South West in Texas and Bestival on the Isle Of Wight he released his debut album Make Me Believe In Hope in 2012. The record was shortlisted for the annual Welsh Music Prize.
His 2013 EP In Your Care included the track I Wish We Were Leaving which features pop icon Elton John.
Bright Light Bright Light tickets can soon be yours. Set a reminder via email or text through Gigantic so you are ready for their release at 10:00 on Wednesday 10th of August.
Touring in Autumn, Thomas will play at Bristol's Louisiana at the end of October followed by Komedia Studio Bar in Brighton during November.
Gig tickets are always limited so book early to ensure you see this fantastic rising talent.
---
Buy Tickets With Confidence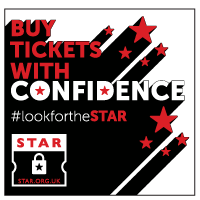 Gigantic are a primary ticket agent and full members of STAR (Secure Tickets from Authorised Retailers)
More info