Despite having only formed eighteen months ago, amazing metal punk Blood Youth have already played a huge roster of amazing festivals including Camden Rocks, Hevy Fest, Y Not, 2000 Trees, Slam Dunk and ubiquitous rock festival Download. Now Blood Youth prepare for the launch of their first headline tour in promotion of the brand new EP Closure on which they will be supported by ZOAX.
The band members include drummer Sam Hallett, guitarist Chris Pritchard, vocals by Kaya Tarsus and Max Dawson on bass.
"
We're so stoked to announce the Closure headline tour. It's awesome to be playing some of our favourite cities and a few new places as well. It's been a while since we fully toured the UK - this time were swinging harder than ever, see you there!
" -
Kaya Tarsus
The band had previously impressed the music press and won fans with the release of their debut EP Inside My Head which became an essential part of many Best-Of-The-Year lists. Whereas the previous release was a massive explosion on to the scene, Closure takes a more developed and mature direction.
"
With Closure - it's about what he once felt coming to an end. And for all of us this EP is literally closure for the personal anxiety we all felt while writing Inside My Head. The whole thing was a recovery process. Full circle
" -
Chris Pritchard
Blood Youth tickets are now available through Gigantic. They perform at amazing multi-venue Nottingham festival Macmillan Fest 2016 taking place on Saturday 3rd of September.
They then make a fine addition to Festivile, taking place at essential Sheffield venue The Leadmill on Saturday 24th of September.
Make sure you see them headline at Boston Music Room in London on Thursday 6th of October.
Gig tickets are always limited and for a rising band like Blood Youth we expect them to sell quick so book yours early to avoid being disappointed.
---
Buy Tickets With Confidence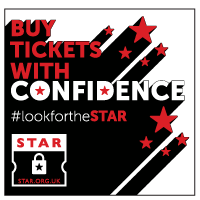 Gigantic are a primary ticket agent and full members of STAR (Secure Tickets from Authorised Retailers)
More info