Los Angeles garage rock band Allah-Las are back in the UK to once again blow away amazed audiences. The band members include drummer Matthew Correia, lead guitarist Pedrum Siadatian, guitarist Miles Michaud who also provides vocals and Spencer Dunham on bass.
The band started after three of the four members met whilst working at the near legendary LA record store Amoeba. They formed in 2008 after soaking in much of the rare sixties garage and psychedelia played in store. They draw on the pop British sound, the heavily tripped out West Coast psychedelic bands and the raw power of American garage rock.
Their debut vinyl release was their single Catamaran, recorded with their friend Nick Waterhouse who published the record through his label Pres. He also released their singles Tell Me (Whats On Your Mind) and the Record Store Day split Don't You Forget It through Waterhouse's new label Innovative Leisure. The new label would also play home to their 2012 eponymously titled debut album Allah-Las.
Their follow up was the 2014 album entitled Worship The Sun.
Allah-Las tickets are currently available through Gigantic - so book now before they are gone!
Touring in October, they will play at O2 Manchester Ritz, Nottingham's Rescue Rooms and Patterns in Brighton. They also join the London Hackney festival Mirrors which takes place on Saturday 29th of October.
Gig tickets are limited so we do urge you to book early to prevent any disappointment.
---
Buy Tickets With Confidence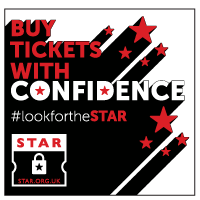 Gigantic are a primary ticket agent and full members of STAR (Secure Tickets from Authorised Retailers)
More info