Against Me! are the world famous anarcho-punk band. Their current incarnation includes drummer Atom Willard, Laura Jane Grace providing lead vocals and sharing guitar duties with James Bowman and Inge Johansson on bass.
First formed in 1997 by Grace, the band originally stared out as a solo act which saw the immediate release of a very limited amount of eponymously titled demo tapes. Additional members were recruited and their EP Against Me! was released in 2000. After line-up changes, they released their first album in 2002 titled Against Me! Is Reinventing Axl Rose.
They began to see some success with their second album Against Me! As The Eternal Cowboy. The 2003 album was released through the label Fat Wreck Chords and rose to #36 on Billboard's Top Independent Albums chart. Their growth continued with the 2005 release Searching For A Former Clarity which sold in even greater numbers.
Their breakthrough came with the release of New Wave in 2007. Produced by the legendary Butch Vig, it debuted at #57 in the Billboard 200. Riding high on the new wave of popularity they stuck with Vig and their 2010 album White Crosses fared even better hitting #34 on the Billboard 200.
Their 2014 concept album Transgender Dysphoria Blue followed the fictional live of a transgender prostitute, which also mirrored the experiences of Grace as she underwent treatment for gender re-assignment and publicly came out as transgender.
Their seventh studio album is entitled Shape Shift With Me and is currently available to pre-order. Released in September, the record is a collaborative effort written over a number of years and will be promoted by live shows.
Against Me! tickets can soon be yours though Gigantic. Be sure to set your very own personal reminder via email or text so you are ready when they go on sale at 09:00 on Friday 22nd of July.
See the superb punk band tour this winter. They play at SWX at Bristol and Nottingham club Rescue Rooms this December.
Gig tickets are always in limited supply so please book early to avoid disappointment.
---
Buy Tickets With Confidence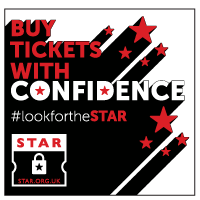 Gigantic are a primary ticket agent and full members of STAR (Secure Tickets from Authorised Retailers)
More info