The audacious electronic music produced by The Invisible explores experimental rock and has been recognised by critics for its innovation and eclectic intelligence.
Fronted by singer and guitarist Dave Okumu, the band features the talents of drummer Leo Taylor and Tom Herbert on bass and synth.
The band originally started as the solo project of Okumu before drafting his friends Herbert and Taylor in 2006. Herbert had originally only intended to produce what was supposed to be a solo album but only released a one-track 7-inch vinyl single named Constant through his label Accidental Records in 2008.
Now officially a band they adopted the name The Invisible, taking influence from the Irish poet and philosopher John O' Donohue who asserted that humans exist simultaneously in the physical world which is visible and the spiritual world which is invisible.
They released their debut album, titled The Invisible, in 2009 again through Accidental Records. The self-titled album was nominated for the Mercury Music Prize and was shortlisted by critics for the iTunes Album Of The Year.
Signing to innovative label Ninja Tunes they released their second album Rispah in 2012. The album was fraught with difficulties as Okumu's mother tragically passed during the period of recording. Whilst promoting the record through touring Okumu was electrocuted on stage whilst playing live at Lagos in Nigeria. His life was saved by the quick actions of Herbert removing the guitar from his hand. Despite experiencing challenges that may have split other bands, Rispah is a resplendent record and the accompanying shows were outstanding.
They have just released their brand new album Patience. The South London trios third outing is sure to thrill their fans.
"
The Invisible's famed eclecticism is still very much in evidence: driving post-punk basslines share space with the kind of staccato guitar and synth riffs you might have found on an early-00s R&B hit, and where rhythms betray the influence of jazz, with the beats and accents never quite landing where rock-trained ears might expect them to.
"
Alexis Petridis, The Guardian
The Invisible tickets are now on sale.
See them take part in the amazing Latitude Festival taking place at Henham Park in Southwold and runs from Friday 15th until Sunday 17th of July.
Get your festival tickets through Gigantic.
They will also play London Oslo on Wednesday 28th of September.
Concert tickets are available online but don't hang around as it is always best to book early to avoid disappointment.
---
Buy Tickets With Confidence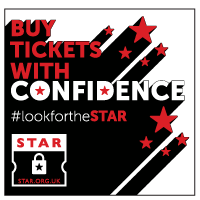 Gigantic are a primary ticket agent and full members of STAR (Secure Tickets from Authorised Retailers)
More info