The Dead 60s are an amazing ska punk revival band draw from the best dub and reggae from the past and thrust it into the future. Their band members include drummer Bryan Johnson, guitarists Ben Gordon and Matt McManamon who provides the vocals with Bryan Johnson on bass.
They return to the stage for a fantastic spring tour which takes them to O2 ABC2 Glasgow, O2 Academy2 Sheffield and O2 Institute2 Birmingham in April of 2017. Concert tickets for these exciting shows are already on sale so get yours today before they are gone!
The Liverpool band formed when the members were still teens and were originally titled Rest Home before changing to Pinhole under which name they released the four track EP 122 Duke Street which took its name from the address of the bar The Pit where they would frequent and play early shows.
Still working under the moniker Pinhole, the band would release their Breaking Hearts & Windows EP followed by the single So Over You / Morning Rain. The releases attracted the attention of the John Peel and they were invited to record for his legendary live sessions at the illustrious Maida Val studios before playing support for the likes of Green Day and The Hives.
Appearing to implode the band announced their intention to split over the internet, only to re-emerge with the now familiar name and soon sign to label Deltasonic Records. Their eponymously titled debut album would hit #23 in the UK and chart elsewhere in France and Ireland in 2005. It would be followed two years later by their second studio album Time To Take Sides.
The Dead 60s tickets are on sale now but expected to sell out quick. Always make Gigantic your first choice for gig tickets!
---
Buy Tickets With Confidence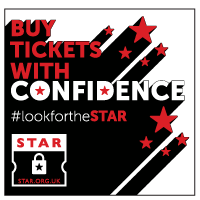 Gigantic are a primary ticket agent and full members of STAR (Secure Tickets from Authorised Retailers)
More info