Obituary are one of the very pioneers of Death Metal and continue to be the most successful band in their field. Today, Obituary is comprised of drummer Donald Tardy, his brother John Tardy on vocals, lead guitarist Kenny Andrews, rhythm guitarist Trevor Peres and Terry Butler on bass.
The band started out working under the name Executioner at Seffner, Florida, during 1984 before discovering that the name was already taken and becoming Xecutioner. Over the first three years they released demos before making their debut on vinyl with the tracks Find The Arise and Like The Dead on the Raging Death compilation album.
Shortly before the release of their first album Slowly We Rot in 1989 they changed their name to the now familiar name of Obituary. The record may have been recorded in standard E tuning but was still incredibly bass heavy - probably the heaviest of the band's career. The record also revealed their talent for incredibly skilful solos and John's unique guttural vocal style.
They emerged into the nineties with a maturity that reflected in the records Cause Of Death, The End Complete and World Demise. However, by the 1997 release of the album Back From The Dead the band began to tire of touring and disbanded.
In 2003 they reformed and signed to Candlelight Records under which they released Frozen In Time, Xecutioner's Return and Darkest Day.
Their latest album was funded by a highly successful Kickstarter campaign and is titled Slowly We Rot. Recorded in their own studio, it was an amazing DIY triumph and was their first album to chart on the Billboard 200.
Get your Obituary tickets through Gigantic.com right now!
Touring in October, they will be playing at Engine Rooms in Southampton, Manchester's Academy2 and O2 Academy2 Birmingham. Joining them on tour will be the Australian thrash metal band King Parrot.
Gig tickets always come in limited amounts so make sure you book yours early to avoid disappointment.
---
Buy Tickets With Confidence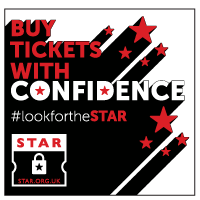 Gigantic are a primary ticket agent and full members of STAR (Secure Tickets from Authorised Retailers)
More info