Jon Boden is famous for his work as a singer, songwriter and composer. Typically, his live performances see him sing as he plays the fiddle. Highly respected by fans and critics alike, he has been the recipient of 11 BBC Radio 2 Folk Awards. More than any other musician has ever been bestowed.
Boden is perhaps most famous for his work with the band Bellowhead. The ten-piece band that brought together some of the world's leading jazz and folk musicians. Led by Boden, the band enjoyed worldwide adoration for their energetic performances which would see all members sing whilst they play. The band would record five amazing albums, two of which hit Silver, before Boden decided to disband the group. Their last performance took place in May of 2016.
2009 saw Boden start his second group. Named The Remnant Kings, their music is a fusion of traditional folk and Boden's own original compositions. Their work includes the bleak yet hopeful album Songs From The Floodplain which investigated the experience of a post-apocalyptic world. Boden's interest in post-apocalyptic literature was investigated on the BBC Radio 3 programme The Essay.
A dedicated advocate of social singing, Boden promotes medium through his involvement with Royal Traditions and Soundpost, both of which are based in Sheffield, South Yorkshire.
2010 saw Boden embark on the massively ambitious project, entitled Folk Song For A Day, in which he would release a song each day with the tracks compiled into a monthly album.
As a keen composer of considerable talent his work is always in great demand which has been used in theatre and film. The Royal Shakespeare productions of Merchant Of Venice and A Winter's Tale at Stratford both included his music. Boden makes an appearance in the Richard Curtis film About Time of which he also contributed music to the score.
Jon Boden tickets are on sale right now.
See him play at Wedgewood Rooms in Portsmouth and O2 Academy Oxford this November.
Concert tickets are always in high demand so always book well in advance to avoid disappointment.
---
Buy Tickets With Confidence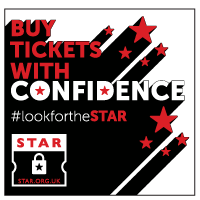 Gigantic are a primary ticket agent and full members of STAR (Secure Tickets from Authorised Retailers)
More info