Uncle Acid and The Deadbeats are the ultimate psychedelic experience beaming straight into your third eye to blow your mind with wild excursions beyond the frontiers of hard rock riffs. Taking influence from the wild days of the late sixties but never resorting to nostalgia, the band blast the listener to another level of intense experience.
Although collectively working under the identity of Uncle Acid, the Cambridge group is made up of drummer Itamar Rubinger, guitarists Yotam Rubinger providing backing vocals and K.R. Starrs on lead vocals plus organ with Vaughn Stokes on bass.
The band released their debut album Volume 1 in 2010 and have proceeded to drive audiences wild ever since. Only 100 copies were made, released just as CD-Rs yet the band saw them all sold and made money from its release. It was quickly followed by their breakthrough album Blood Lust. Released in 2012, the record has seen the band gather acolytes answering their call for frenzied rock and roll around the world.
Their continual rise has been marked with the release of their albums Mind Control in 2013 and The Night Creeper in 2015.
Uncle Acid and The Deadbeats tickets are on sale right now.
See them tour this December. They will play at The Haunt in Brighton, Engine Rooms in Southampton, The Globe in Cardiff and The Bullingdon in Oxford.
Concert tickets are always in limited supply so make sure you book yours early to avoid any disappointments.
---
Buy Tickets With Confidence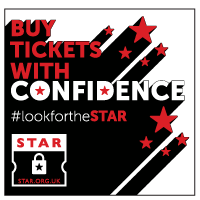 Gigantic are a primary ticket agent and full members of STAR (Secure Tickets from Authorised Retailers)
More info