Rob Zombie first found fame with seminal metal band White Zombie and then later as a solo musician. His career has also seen him succeed as an actor, screen writer and film director.
Born Robert Bartleh Cummings in 1965, Rob's career first took off with his alternative noise band White Zombie which lasted from 1985 till 1998.
Rob embarked on his career as a solo musician in 1998. His debut album Hellbilly Deluxe shot straight into the UK Top 40 and has sold 3 million copies worldwide which is more than his entire output with White Zombie.
In 2001 he released his second album The Sinister Urge. The album went platinum after selling nearly 2 million copies.
His other records include the 2003 Past, Present & Future compilation album, Educated Horses in 2006, the massive smash album Hellbilly Deluxe 2 which hit #8 in the US Billboard 200 upon its release in 2010 and Venemous Rat Regeneration Vendor which came out in 2013.
Not only a hugely talented musician, he has notable work in film and television. His directing debut came with the chilling movie House Of 1000 Corpses. Released in 2003, the cult film terrified audiences around the world with its scenes of graphic horror. Other films he has directed include the remake of the classic 1978 horror film Halloween, The Lords Of Salem and The Zombie Horror Picture Show.
The Electric Warlock Acid Witch Satanic Orgy Celebration Dispenser is the brand new album by Rob Zombie. The records sees Rob return to a heavier sound to the delight of fans and music press everywhere.
Get you Rob Zombie tickets when they go on sale Friday 6th of May.
Headlining O2 Forum, the heavy metal hero will be joined by special guests on Monday 17th of October.
Concert tickets will be available through the Gigantic website but always book early to avoid disappointment.
---
Buy Tickets With Confidence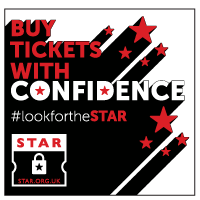 Gigantic are a primary ticket agent and full members of STAR (Secure Tickets from Authorised Retailers)
More info