Obie Trice III was born in 1977 and raised in Detroit, Michigan. He was given a Karaoke machine as a child with which he learn how to rap, practicing over NWA instrumentals. By the age of fourteen he was using the moniker Obie 1 and attending rap battles around Detroit including the infamous Hip Hop Shop. Battles there would be hosted by Proof from D12 who famously asked Trice; "What's your name? Your real name, no gimmicks" which prompted Trice to drop the stage name.
Trice was introduced to Eminem through other D12 member Bizarre and signed to his label Shady Records in 2000. After making an appearance on the D12 album Devil's Night, he also appeared on Eminem song Without Me, the lead single from The Eminem Show album, with the opening line "Obie Trice-real name, no gimmicks". He was also to appear as an actor in the Eminem film 8 Mile as well as providing vocals for the soundtrack.
Cheers was the name of his debut album which was released in 2003. Produced by a huge host of stars including Dr, Dre, Timbaland and Eminem, the record rose to #54 in the Billboard Hot 100 and would come to be certified Platinum.
Work on his second album Second Round's On Me began in 2005. The album was hampered by tragedy, firstly with the death of his friend Proof who was shot to death in an argument at a card game. And also when Trice himself was shot in the head whilst driving home from a Detroit club with his girlfriend on New Years Eve. Incredibly he was able to steer himself off the freeway where an ambulance was able to collect him and take him to a hospital in Southfield where it was deemed too risky to remove the bullet and so it remains lodged in his head. The record was finally released the following year in 2006.
In 2008 Trice left the Shady Records roster and went on to create his own Black Market Entertainment label. His album Bottoms Up, produced by Dr. Dre, was to be the first release in 2012. Proving there was no animosity between them, the record featured Eminem on the tracks Going Nowhere and Richard.
The Hangover was Trice's latest album. Also released on his own label, the 2015 album received great reviews and continues to sell very well.
A new highly anticipated album is expected to be released later this year.
Obie Trice tickets are now on sale.
Make sure you get you ticket to see him perform at Gorilla in Manchester and O2 Academy Islington this October.
Always check Gigantic first for your concert tickets. Book early to avoid disappointment.
---
Related News
Buy Tickets With Confidence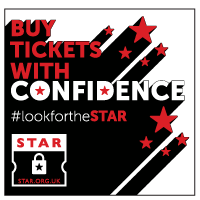 Gigantic are a primary ticket agent and full members of STAR (Secure Tickets from Authorised Retailers)
More info