Meilyr Jones has shone through as one of this generation's leading creatives.
His first band Radio Luxembourg formed in 2005. Forced to change their name due to legal issues, the band became Race Horses before their split in 2013.
Jones found himself working in a succession of collaborations, briefly playing bass for Neon Neon, contributing to the Euros Child project and working with Cate Le Bon.
Breaking away and redefining himself as a solo artist, Jones released the single Refugees/Birds through Moshi Moshi records in 2015.
Early this year saw the release of new single How To Recognise A Work Of Art;
"
I wrote the song about the preposterous world of art collectors, the panic of what is popular, what will succeed, telling people what to like, and what to eat, and the recycling of pop culture. I also wanted to make something light and fun, and full of humour
" explains Jones. "
When in Rome, I spent my days seeing churches, like a tourist, and I remember seeing a nun putting a plastic plant in front of a Raphael fresco. That lack of reverence of the past I really liked. I would enjoy seeing tourists taking self-portraits next to Michelangelo sculptures. How to Recognise a Work of Art is about the obsession in our time with authenticity and the cult of the artist.
"
The debut album is expected to be released later this year.
Get your Meilyr Jones tickets online through Gigantic.
This summer sees him play excellent festivals including Field Day running from Saturday 11th till Sunday 12th of June at Victoria Park in London.
He will also appear at Latitude Festival at Henham Park, Southwold, lasting from Saturday 11th until Sunday 17th of June.
Meilyr Jones will also be appearing at Tramlines in Sheffield which takes place across various venues from Friday 22nd till Sunday 24th of July.
Always book your concert tickets early to avoid disappointment.
Touring in Autumn, be sure to see him play at Thekla in Bristol, Bleach in Brighton, The Cookie in Leicester and The Bullingdon in Oxford.
---
Related News
Buy Tickets With Confidence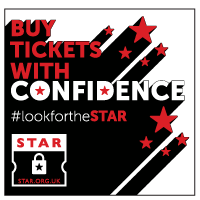 Gigantic are a primary ticket agent and full members of STAR (Secure Tickets from Authorised Retailers)
More info