Jeremy Hewitt, AKA Jeremy Loops, is a rare example of exhilarating talent that defies genre. His shows are at once energetic and euphoric and push the boundaries of modern folk music. Accompanied with his band Jeremy uses guitar, harmonicas, banjos and vocals to layer live samples and loops to blend folk, hip hop and jazz making a unique feel good sound of his very own.
Live looping is a bold technique that takes a real skill to both play the instrument, time the loop then sync it back into the song and all at the same time whilst performing in front of a live audience. One mistake can ruin an entire song by making everything out of time yet Jeremy flows through the sweet songs with ease, effortlessly tapping at loop pedals and samplers with his feet whilst simultaneously playing guitar and singing.
Hewitt shot to fame after his debut album "Trading Change" shot to No. 1 on iTunes in his home country of South Africa winning him the title of "Album Of The Year". Word quickly spread with the album being released through Yebo Music being distributed worldwide and available to stream through Spotify.
Jeremy continues his travels of the world and will be performing on the main stage as part of the excellent Splendour Festival featuring other great bands and artists such as UB40. Jess Glynne and The Darkness. Splendour Festival takes place at Wollaton Park, Nottingham on 23rd of July, 2016.
Building on what will no doubt be a stand out festival performance he will go on to play headline shows in Manchester, Leeds, Nottingham, Bristol and London.
Jeremy Loops is on sale now through Gigantic. Make sure you are there so book your tickets early to avoid disappointment!
---
Related News
Buy Tickets With Confidence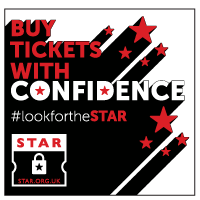 Gigantic are a primary ticket agent and full members of STAR (Secure Tickets from Authorised Retailers)
More info