Future Of The Left are amongst the most important existing post hardcore bands. Sardonic and scathing, their bass heavy music often features tight technical riffs. The band's core members include drummer Jack Eggleston, lead vocals and guitar from Andy 'Falco' Falkous and Julia Ruzicka on bass and keys.
The band formed in 2005 following the collapse of Falco and Egglestone's post hardcore group Mclusky and former members Hywel Evans and Kelson Mathias previous project Jarcrew. The four united and began working as Future Of The Left but had to book early gigs under various pseudonyms such as The Mooks Of Passim, Guerilla Press and Dead Redneck to prevent the events being swamped by fans of their previous projects.
By 2006 they were signed to the label Too Pure but then passed to premier indie label 4AD following the collapse of Too Pure. They released their debut album Curses in 2007 which included such signature songs as Manchism, The Lord Hates A Coward and Small Bones Small Bodies. Fans were surprised to hear the addition of keyboards to the previously guitar dominated sound of their previous bands. However, the new direction only expanded their possibilities and, if anything, widened their listenership.
They found themselves being drawn into increasingly more live performances. Almost becoming victims of their own success, Future Of The Left had to pull out of a number of live dates so they could get their second album finished. Named Travels With Myself And Another, the album was finally finished and released in 2009.
Third album The Plot Against Common Sense marked a creative high for the band. The 2012 record contained the singles Sheena Is a T-Shirt Salesman, Failed Olympic Bid and I Am The Least Of Your Problems. They released the album How To Stop Your Brain In An Accident the following year.
Their latest release is the album The Peace & Truce Of Future Of The Left. The money for recording was sourced by crowdfunding which took only three hours to reach the minimum target.
Future Of The Left tickets are currently on sale.
They take part in the day festival CLUB.THE.MAMMOTH taking place at O2 Forum in London on Saturday 28th of January, 2017.
Gig and festival tickets are always limited so book early to avoid disappointment.
---
Buy Tickets With Confidence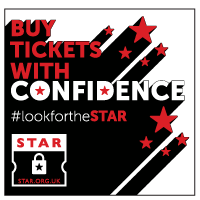 Gigantic are a primary ticket agent and full members of STAR (Secure Tickets from Authorised Retailers)
More info