Acclaimed singer-songwriter Cat Power has just confirmed that she will be performing two must-see shows at London's Union Chapel on Monday 10th November and Tuesday 11th November.
Cat Power was discovered opening for Liz Phair in 1994 by Steve Shelley of Sonic Youth and Tim Foljahn of Two Dollar Guitar, with whom she recorded her first two albums, 'Dear Sir' (1995) and 'Myra Lee' (1996), on the same day in 1994. In 1996 she signed with Matador Records, and released a third album of new material with Shelley and Foljahn, 'What Would the Community Think'. Following this she released the critically acclaimed 'Moon Pix' (1998), recorded with members of the Dirty Three, and 'The Covers Record' (2000), a collection of sparsely recorded cover songs.
After a brief hiatus Power re-emerged in 2003 with 'You Are Free', featuring guest musicians Dave Grohl and Eddie Vedder, followed by the soul-influenced 'The Greatest' (2006), recorded with numerous Memphis studio musicians, and a second covers album, 'Jukebox' (2008). In 2012 she released the self-produced 'Sun', which opened at number 10 on the Billboard 200, the highest charting album of her career to date.
Tickets for these two special performances are available to book now on Gigantic.com
---
Buy Tickets With Confidence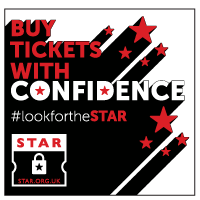 Gigantic are a primary ticket agent and full members of STAR (Secure Tickets from Authorised Retailers)
More info