Broncho are a band for those who like their indie rock with a bit of grit. Drawing on garage bands like Ramones and The Stooges. The band is comprised of guitarist Ryan Lindsey who also sings, bassist Penny Pitchlynn, Nathan Price on drums and Ben King also on guitar.
First started in 2010 at Norman, Oklahoma, as recording sessions organised by Lindsey who began to invite his friends to become involved when his ideas began to require it. The project snowballed into a full-on band although he should have probably told the other members this as he booked their first gigs without consulting the other members.
Their first album was titled Can't Get Past The Lips and released in 2011. Declared as NPR's best album of the year, it was eventually re-released by Fairfax Recordings. They also released the intensely catchy singles Try Me Out Sometime and It's On. Their highly anticipated second album Just Enough Hip To Be Woman came out in 2014.
The band's new album Double Vanity is out now. Heavily influence by new wave, the album is getting everyone who hears it very excited.
Broncho tickets are now on sale.
See them play this September at The Prince Albert in Brighton and Sunflower Lounge at Birmingham.
Concert tickets are always limited so book early to avoid disappointment.
They will also be playing in October at The Lexington at London.
---
Buy Tickets With Confidence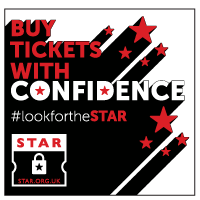 Gigantic are a primary ticket agent and full members of STAR (Secure Tickets from Authorised Retailers)
More info