Aged only three years old, Olsen was adopted by a foster family headed by much older parents. The significant generation gap became a source of wonder for the child and Olsen grew up with fantasies about being young in the '30s and 50's.
These fantasies in turn would feed and influence the young Olsen as she developed her singing voice, practicing to the songs of the Everly Brothers and Skeeter Davies, producing something informed by the past yet rooted in the present.
She became a singer for Bonnie Prince Billy and provided harmonies on his 2010 album The Wonder Show Of The World and then released her own EP Strange Cacti the same year on cassette. It was later reissued on a 12" vinyl. The following year she once again featured on a Bonnie Prince Billy album; Wolfroy Goes To Town.
Her debut album Half Way Home boldly emphasised her beautiful voice by its understated accompanying arrangements. The 2012 release was a world away from any of her contemporaries and startled critics in a wonderful way.
Recruiting drummer Josh Jaeger and Stewart Bronaugh on bass, she released her second album Burn Fire For No Witnesses in 2014.
She has just announced her brand new album My Woman to be released in September. Producer by Justi Raisen (Charli XCX, Sky Ferreira), the album was recorded live on to tape and sees Olsen broaden her range of styles incorporating pop and rock songs before ending on a more reflective note. This has caused her to expand on her timeless sounding voice and trying a plurality of techniques. The song features the single Intern and other tracks including Never Be Mine, Heart Shaped Face and Not Gonna Kill You.
Angel Olsen tickets can be yours by booking through Gigantic.com
Playing in October, she will perform headline sets at Manchester Club Academy and The Marble Factory in Bristol.
We don't want you to miss out so always book your concert tickets early to avoid disappointment.
---
Buy Tickets With Confidence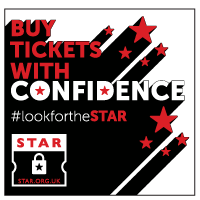 Gigantic are a primary ticket agent and full members of STAR (Secure Tickets from Authorised Retailers)
More info