XWA Professional Wrestling brings you the very best in family friendly and adult orientated professional wrestling events.
Rising from the glorious ashes of the Frontier Wrestling Alliance (FWA), XWA was founded by Greg Lambert in March of 2007.
See some of world's greatest warriors do battle as they fight for honour, glory and the all important belts. Each event is a masterclass in athletic talent with only the very best with the will to win making it in to the ring.
Each match sees the goliaths face their fate like the gladiators of old not knowing if they will triumph or fall in humiliation. The lords of war take it to the extreme when wrestling the cream of British talent. See the wrestlers thrash and bash against the bars of rage in a steel cage - who will win?
XWA trains the next generation of superb combat athletes at its superb wrestling schools in Regent Park Studios, Morecombe and Ipswich, Suffolk. Both excellent centres are part of the British Wrestling Council.
This summer sees the best in blistering bouts XWA Wrestling has ever seen. Live Wrestling In Sudbury XWA 40 - Spring Breakout! takes place at The Delphi Centre on Saturday 30th of April. Followed by Live Wrestling In Colchester XWA 41 - Super Summer Series!
XWA Professional Wrestling tickets are on sale through Gigantic right now. Get yours before they are gone!
---
Buy Tickets With Confidence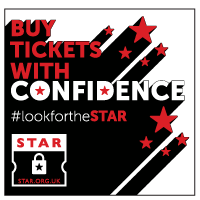 Gigantic are a primary ticket agent and full members of STAR (Secure Tickets from Authorised Retailers)
More info