Whiskey Myers takes its influence from Lynyrd Skynrd's rock aesthetic by including country and blues. The band brings together drummer Jeff Hogg, electric guitarists John Jeffers and Cody Tate with Cody Cannon taking lead vocals and playing acoustic guitar and Gary Brown on bass.
They first started in Elkhart, Texas, when housemates Cannon and Tate began writing music together. They drafted their friend Jeffers the trio became Lucky Southern. After relocating to Tyler and expanding to include Hogg and Brown it felt appropriate to change the name and they began to work under their current moniker taking work wherever they could find it in the East Texas area.
Quickly establishing a fanbase on the Red Dirt scene, the band were signed to Smith Entertainment and released their debut album Road Of Life in 2008. Their second release, Firewater, came out in 2011 through their own Wiggy Thump label as was their latest release; 2014's Early Morning Shakes.
Whiskey Myers tickets will become available online at 09:00 on Friday June 17th. Make sure you set a reminder through Gigantic.com so you don't miss out.
In December they play at The Dome in London and Ruby Lounge at Manchester.
Gig tickets are always limited so make sure you book early to avoid disappointment.
---
Buy Tickets With Confidence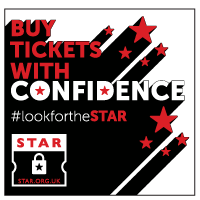 Gigantic are a primary ticket agent and full members of STAR (Secure Tickets from Authorised Retailers)
More info