Ultramagentic MCs are one of the most important things to happen to hip hop. Their complicated lyrics, amazing arrangements and experimental developments not only pushed their genre but the whole of contemporary music forward.
Forming in 1984, the group were quick to release their debut single To Give You Love only the following year. However, it was the 1986 track Ego Trippin' which really shot the band to prominence. The song was the first ever example of the synthetic substitution drum break sample and marked the band as a cut above the rest.
They released their debut album Critical Beatdown in 1988. The album was characterised by massive developments in style and technique pushing forward the boundaries of hip hop and became one of the most influential albums of the Eighties. Their music reverberated around the world and thrilled critics everywhere.
Despite the release of such an important record, the group went into hiatus for the rest of the decade. They returned with the massive 1992 hit album Funk Your Head Up. Again, critics were excited by the lyrical depth and the sheer talent exhibited. Their third album The Four Horsemen came out in 1993 to great acclaim. Their latest studio album is the 2007 record Best Kept Secret.
Ultramagentic MCs tickets are currently available through Gigantic. Book today!
The seminal hip hop stars will be celebrating the 25th Anniversary of the record Funk Your Head Up by performing the album at The Live Lounge in London venue Rah Rah Room over two nights in February of 2017.
Gig tickets are extremely limited. So book early to ensure that you do not miss out.
---
Buy Tickets With Confidence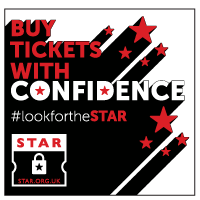 Gigantic are a primary ticket agent and full members of STAR (Secure Tickets from Authorised Retailers)
More info