Celebrity performance stunt artist Steve-O is best known for his appearances on cult television programmes Jackass, its big screen film adaptations and accompanying television programme Wildboyz. From there he has taken to the stage to bring his crazy stunts to a live audience bringing him even greater infamy.
Stephen Gilchrist Glover was originally born in London and despite some early travelling, spent much of his youth in the British capital whilst attending the American School In London. Whilst growing up he became obsessed with metal band Mötley Crüe and succeeded in meeting the band after phoning every hotel in nearby area, with the anecdote retold in Tommy Lee's autobiography.
Glover began to film himself performing stunts whilst at college. Sending the videos to Big Brother skating magazine, they were picked up by the future Jackass director Jeff Tremaine. The shows began to broadcast on MTV from 2000 and united such insane personalities as Chris Pontius, Ryan Dunn, Dave England and Johnny Knoxville. The television show became an overnight success and saw Glover become an international celebrity. The programme lasted for three series and saw a number of box office smashes as they took to the big screen with Jackass: The Movie, Jackass 3D and more.
Following his success with Jackass, he began the spin off series Wildboyz with Chris Pontius which saw the pair putting themselves in real danger with animals all around the world. He also began to bring the stunts to live performance where you can see him engage in his crazy exploits for yourself.
Steve-O tickets will soon be on sale. Be prepared for their release be setting your own personal reminders through text or email with Gigantic.
Touring later in the year, the daredevil will be on stage at O2 Academy2 Leicester, O2 Sheffield2 Leicester, O2 Academy Islington and O2 Academy2 Birmingham during November. He then pushes on to O2 Academy2 Liverpool and O2 Academy2 Newcastle in December.
---
Buy Tickets With Confidence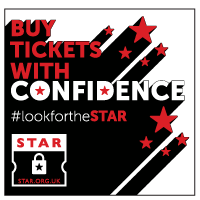 Gigantic are a primary ticket agent and full members of STAR (Secure Tickets from Authorised Retailers)
More info