Sixties inspired indie band Space have a huge back catalogue of much loved singles including Avenging Angels, Female Of The Species and Neighbourhood. The band also enjoyed success with Catatonia singer Cerys Matthews with whom they recorded the song The Ballad Of Tom Jones. They return with their latest album Give Me Your Future which is expected to be released later in the year.
The band's current line-up includes drummer Allan Jones, Tommy Scott on guitars and vocals, Franny Griffiths on keys and Phil Hartley on bass.
The band were formed in 1993 and were soon signed to Gut Records with whom they released the single Money two years later. However, it wasn't until the release of the song Neighbourhood in 1996 that the band began to gain traction. Featured on the album Spiders amongst the other singles Female Of The Species, Dark Clouds and Me And You Versus The World, the band chimed with the current Britpop climate and saw their album rise to #5 in the UK charts after selling more than 800,000 copies.
They saw even greater chart success with 1998 second album Tin Planet which saw them reach international audiences.
Their third album Love You More Than Football was never officially released, although the album single Diary Of A Wimp did come out. The album became scuppered due to difficulties with the label Gut Records. The other records include Suburban Rock 'n' Roll (2004) and Attack Of The Mutant 50ft Kebab (2014).
Their latest record will be Give Me Your Future. Expected to be released later in 2016, the album is highly anticipated by fans.
Space tickets are currently available through Gigantic.
The Liverpuddlian band will play in their hometown at Arts Club on Saturday 17th of December.
They begin 2017 with an exciting February tour which sees them perform at The Live Rooms at Chester, Waterfront Studio in Norwich, Brighton's Komedia and Academy 3 at Manchester.
Gig tickets are limited so book early with Gigantic or risk being disappointed.
---
Buy Tickets With Confidence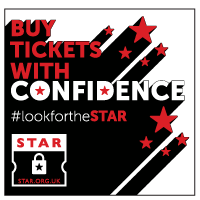 Gigantic are a primary ticket agent and full members of STAR (Secure Tickets from Authorised Retailers)
More info