Snakehips are a British R&B and electronica band comprised of Oliver Lee and James Carter. Having made their name with some massive remixes working on material from such huge names as
Banks
,
The Weeknd
,
Bondax
and
Wild Belle
, the pair are continuing to grow and release some immense tracks of their own.
The duo draw influence from old school hip hop and R&B but give it a contemporary twist.
James Carter :
"We love the vibe of 90s music - Hi-Tek, Pete Rock, that golden era of R&B with singers like Aaliyah and SWV. We're suckers for anything with cool soul samples and old drum beats. But we're also influenced by living in London. We borrow from the past to make music for the future."
Lee and Carter first met whilst working on separate projects in Hong Kong in the summer of 2012 in a sake bar, the two agreed that they should definitely work together which they both promptly forgot. As luck would have it, they met up again whilst flying and made good on their agreement.
They quickly made their first release; a remix of
Wild Belle
's track
It's Too Late
which they followed in 2013 with a remix of
Bondax
's
Gold
.
Going strong, the pair petitioned
Banks
to make a mix of
Warm Water
which became an internet hit which gained massive attention. From this, Snakehips were asked to work on
The Weeknd
's
Wanderlust
which amassed over 1.5 million online plays in less than a month.
After making their name working on other people's tracks, the duo decided it was time to make some original music of their own. Their debut single
Days With You
came out in 2014 and featured vocals from
Sinead Harnett
. Followed by the releases in 2015 of of the 4-Track EP
Forever (Pt II)
and the single they are best know for;
All My Friends
best known which featured vocals from American singer
Tinashe
and American hip hop artist
Chance The Rapper
. Snakehips are currently working on their first album.
Having blasted on to the scene, it comes as no surprise they were nominated for
Best New Newcomer
category at the 2015
MOBO Awards
.
Snakehips tickets are on sale through Gigantic. Get them now before they are gone!
---
Buy Tickets With Confidence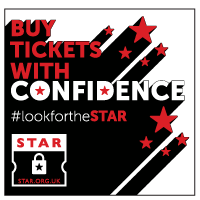 Gigantic are a primary ticket agent and full members of STAR (Secure Tickets from Authorised Retailers)
More info