Slaughter & The Dogs are part of the first wave of punk. The Manchester band took the nihilistic edge of punk even further than their London counterparts but also made it truly inclusive and DIY as opposed to the designer clothed scenesters in the south. They have been cited as an influence from such luminaries as New Order, The Smiths and The Stone Roses.
The band was first started in 1975 by Wayne Barrett-McGrath, being one of the very first punk bands in the North West of England and taking inspiration for the name from the glam rock albums Diamond Dogs by David Bowie and Slaughter On 10th Avenue by Mick Ronson.
They played support for Sex Pistols alongside Buzzcocks at the now infamous Manchester gig at Lesser Free Trade Hall. The musical event that is credited with starting the cities legacy of creativity and compelling contemporary music. The band befriended future Joy Division manager Rob Gretton who financially assisted the band in releasing their debut single Cranked Up Real High in 1977. Their first album entitled Do It Dog Style came out the following year.
The band temporarily split with Barrett-McGrath and renamed themselves Slaughter as to mark the difference. They released the album Bite Back in 1980.
Barrett-McGrath was to later return to the band who continued to play live and write new material. Later recordings include the albums Shocking released in 1991 and Beware Of… which came out in 2001.
Slaughter & The Dogs tickets are currently on sale with Gigantic. Book today!
Kicking off in February of 2017, the essential punk band will play at historic venue 100 Club in London for two nights before heading north for a homecoming gig at Manchester Club Academy.
Get your gig tickets early before they are all gone!
---
Related News
Buy Tickets With Confidence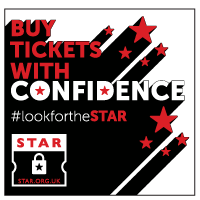 Gigantic are a primary ticket agent and full members of STAR (Secure Tickets from Authorised Retailers)
More info