Christian rock band Skillet have won legions of fans with their award winning music. They have released nine studio albums with their new release Unleashed coming out in August.
The band's current incarnation includes drummer Jen Ledger, lead guitarist Seth Morrison, rhythm guitar and keys from Korey Cooper with lead vocalist John Cooper on bass.
The band formed in 1996 taking together various members from different bands who initially saw the new endeavour as a side project. After only a month they received interest from Christian record label ForeFront Records and were signed releasing the album Skillet the same year, the name being somewhat of a joke as each member brings a different style and sound to the big skillet.
Were-as their first release sided towards a grunge sound, their 1998 LP Hey You, I Love Your Soul saw a change in style taking a lighter rock approach. The evolution continued with the Invincible album taking on board an electronic sound upon its release in 2000 quickly followed by their first worship album Ardent Worship which came out the same year.
The band's name has continued to grow with each subsequent release including Alien Youth (2001), Collide (2003), Comatose (2006), Awake (2009) and Rise (2013).
The band is poised to release their brand new tenth album Unleashed. Work began way back in February of 2015 and sees the band take influence from everything from metal to pop. It features the opening track Feel Invincible which is now the official them for WWE Battleground. Released in August of 2016, the new material is expected to feature heavily in the upcoming shows.
Skillet tickets will soon be yours. Set a reminder through Gigantic to alert you by text or email for when they go on sale at 12:00 on Friday 29th of July.
They play a headline set, supported by Red Sun Rising, at KOKO in London on Friday 9th of December.
Gig tickets are limited so definitely book early to avoid disappointment.
---
Buy Tickets With Confidence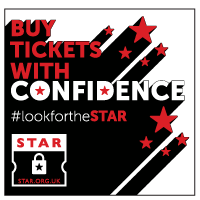 Gigantic are a primary ticket agent and full members of STAR (Secure Tickets from Authorised Retailers)
More info