Iniabasi Samuel Henshaw, better known as Samm Henshaw, is a British born singer/songwriter and producer.
Coming from South London, Samm first cultivated his exceptionally talents in church. These skills were further developed at Southampton Solent where he studied a degree in Popular Music Performance. He is quick to refer to his love pop icons such as Stevie Wonder, Michael Jackson, Lauren Hill and Usher who informed his education, as well as Gospel greats Fred Hammond and Israel Houghton.
Taking the Gospel influences he was raised with and developing them with the R&B and Soul he loves into some truly catchy and unique tracks.
Record labels were quick to spot this young talent and by 2015 he signed his first publishing deal with BMG Chrysalis whilst still completing his final year at university. Later, that same year, he went on to sign to Columbia Records whose roster have included Beastie Boys, Dolly Parton, David Gilmour and Kings Of Leon.
Out now is The Sound Experiment EP; available to download and stream. Also make sure you check out his new video for Autonomy (Slave) which really shows off the potential of his talent and the depth of emotion his voice and conjure.
His other work includes The Sound Experiment. Not to be confused with his debut EP, this live band is made up of the friends he made as child from the church he attended whilst learning to play as well as buddies made more recently.
Henshaw's shows are electrifying and he will be performing a headline show at London cool spot; Oslo on Wednesday the 25th of May.
Samm Henshaw tickets are available now. So get yours before they're gone!
---
Related News
Buy Tickets With Confidence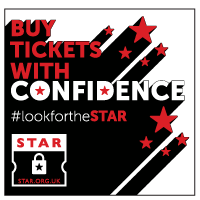 Gigantic are a primary ticket agent and full members of STAR (Secure Tickets from Authorised Retailers)
More info