Peter Murphy, the Godfather of Goth, is back! With his unmistakable baritone voice and sharp cheekbones, the alternative icon commands the loyalty of devotees the world over. Having established himself after being invited to be the singer of seminal post punk band Bauhuas, Murphy has gone on to enjoy a successful solo career and a force to be reckoned with in his own right.
Many argue that goth as a subculture was born out of Bauhuas. Gloomy, pained lyrics and with an immediately obvious visual dramatic flair the band flourished in the austere backdrop of late seventies Britain. Murphy was perfectly placed as the thin and stylised front of the brooding band.
With their breakup in 1983 appearing permanent Murphy began his solo career which has seen him record and release nine solo studio albums with albums Love Hysteria (1988) and Deep (1989) enjoying particular success in the United States.
The Nineties saw Murphy merge his alt-rock sound with Middle Eastern influences on the album Deep (1992) and the incorporation of electronica for a more ambient feel for the Cascade (1995) album.
Since the turn of the Millennium, Murphy has continued to flourish releasing records such as the exotic electronic driven album Dust (2002), Unshattered (2004), Ninth (2011) and Lion (2014).
His beguiling compositions hold a haunting melody that cannot be shaken. The music of Murphy is ever evolving and continues to chill and thrill audiences to the bone.
Peter Murphy tickets can be bought through Gigantic right now.
See him perform at O2 Academy Islington on Wednesday 18th of May.
Concert tickets for Peter Murphy are available online.
---
Buy Tickets With Confidence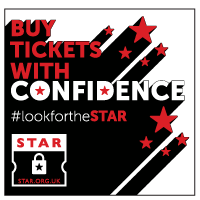 Gigantic are a primary ticket agent and full members of STAR (Secure Tickets from Authorised Retailers)
More info