Peaches is more than a musician; she is a performance artist in the truest sense. Blending dance and performance art during her gigs whilst simultaneously blurring gender norms makes her concerts absolutely compelling. With thrilling music, wildly chaotic shows and flair for the theatrics, Peaches is one of the great rock and roll stories of our time.
Merril Beth Niskar found school difficult and tedious due to the strict regimentation, yet ironically became a music and drama teacher because of her creative flair. She released her first album Fancypants Hoodlum in her own name, a record that was based around art rock and jazz, which came out in 1995. Following the release of the record she started the noise based band Shit. Their highly sexualised themes would inspire her later work. It was also at this time she adopted the name Peaches.
Before moving to Berlin she released the EP Lovertits using her new title. The change in name also came with a change in music style adopting a minimalistic electro sound. She performed a single gig and was signed instantly by the label Kitty-Yo. They provided funding for her album and The Teaches Of Peaches was released in 2000.
Overtly sexualised and tangibly dangerous, the record polarised media groups into those who were thrilled by the emergence of the new queen of electroclash and those who were genuinely shocked by a perceived indulgence of indecency.
The follow up album Fatherfucker was released in 2003 and featured the single Kick It on which she duets with Iggy Pop. The record narrowly missed out on winning the Outstanding Music Artist category at the 15th GLAAD Media Awards which took place a year after release.
The Canadian musician's other albums include Impeach My Bush, I Feel Cream and her latest release Rub which features guest vocals from such luminaries as Fiest, Kim Gordan and Simonne Jones.
Peaches tickets can be yours through Gigantic.com right now!
The electroclash icon will play this November at Concorde 2 in the ever creative town of Brighton, and then she plays at Trinity Centre in cultural hotspot Bristol.
Gig tickets are always limited and you really don't want to miss out seeing Peaches electrifying live performance so book early to avoid disappointment.
---
Buy Tickets With Confidence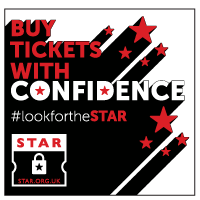 Gigantic are a primary ticket agent and full members of STAR (Secure Tickets from Authorised Retailers)
More info