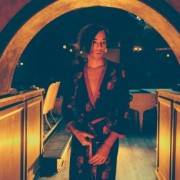 Of Montreal Tickets
Defining of Montreal is impossible. There are too many perspectives to consider, just when you think you have a concept of what kind of creature they ... Read moreare, they transform into something unexpected and new. Each album holds the opportunity for re-discovery, re-appreciation. On lousy with sylvianbriar, this paradigm holds true once more. The record was created with a new song writing approach, a different recording method. Kevin Barnes re-located to San Francisco, where he channelled the city's energy into his writing. He then returned to Athens and assembled the cast of musicians to begin the sessions. Like the classic albums that inspired it, the new album is to be explored, to be lived with.
Dates and Tickets for Of Montreal
Sorry we currently have no dates available for Of Montreal.
© 2016 Gigantic Tickets Limited. All rights reserved.