The Neil Cowley Trio is made up of piano supremo Neil Cowley, Rex Horan on bass and drummer Evan Jenkins. The award winning group have perfected the art of writing powerfully emotive anthems that are made up of poetic lyrics and rip roaring riffs.
Cowley has found success from an early age having performed a Shostakovich piano aged only ten years old at the Queen Elizabeth Hall. His previous band Fragile State was very successful receiving massive critical acclaim for their albums The Facts And Dreams and Voices From The Dust Bowl.
Following his work with the band Cowley worked with some of the biggest names in contemporary music, playing piano for Adele, Professor Green, Stereophonics, Birdy and Sam Sallon.
Major success came with the formation of the Neil Cowley Trio. The massive jazz tunes he pens have been well received by fans and critics. Debut album Displaced was released in 2006 and won the BBC Jazz Award for Best Album the following year.
Their notoriety was increased after a blinding performance when they appeared on the BBC's Later… with Jools Holland programme in April 2008.
They continue to triumph having released a total of five studio albums to date, including Loud… Louder… Stop! (2008), Radio Silence (2010), The Face Of Mount Molehill (2012) and Touch And Flee (2014), the trio are currently working on ideas for a new album.
Neil Cowley Trio tickets are on sale right now.
See them perform at Union Chapel in London on Thursday 27th of October.
Their concert tickets are available online through Gigantic.
---
Buy Tickets With Confidence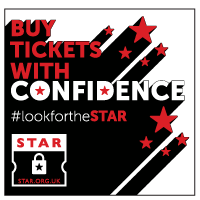 Gigantic are a primary ticket agent and full members of STAR (Secure Tickets from Authorised Retailers)
More info