With his unmistakable unreal cartoon artwork, incredible tracks about wondrous sea life and incurable tea addiction, it is impossible to not recognise the trademark traits of Mr Scruff. His exhaustive marathon trip hop live sets have become stuff of legend for the DJ and producer named after his free hand drawing style and dishevelled appearance. Exploding out of Manchester in 1994, he has worked prolifically on his own material and in producing other's work.
Andrew Carthy released his very first 12" vinyl Hocus Pocus during his twenties through independent Manchester label Robs Records with whom he brought out his 1997 eponymously titled debut album Mr Scruff.
The releases grabbed the attention of influential electronic based label Ninja Tunes. They enabled the release of his two most recognised albums Keep It Unreal, which features his massive track Get A Move On, and Trouser Jazz.
Carthy released Keep It Solid Steel Volume 1 in 2004. The recorded is intended to be the first in a series of DJ mixed compilation CDs by Ninja Tune artists to recreate the live experience. His work has seen him work as producer for his peers including Niko's album Life On Earth.
Mr Scruff tickets are on sale through Gigantic right now. Gigantic always have the best gig tickets.
He will be driving audiences wild when he brings the beats to Queens Social Club at Sheffield on Friday 4th of November.
Concert tickets are in short supply so book before they are gone.
---
Buy Tickets With Confidence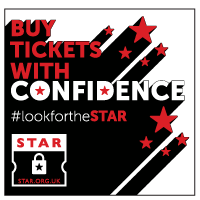 Gigantic are a primary ticket agent and full members of STAR (Secure Tickets from Authorised Retailers)
More info