MØ is the new electro influenced star to hit the airwaves. The singing sensation is taking the world by storm and fast becoming the go to person for a hit single.
Karen Marie Aagaard Ørsted Andersen had already worked in the punk band MOR before starting out as a solo artist in 2012. Reworking her name, her title MØ is a Danish word meaning virgin.
Working with producer Ronni Vindahl she produced the single Glass which reached #11 in the charts of Denmark. The following year she released the single Waste Of Time.
Also released in 2013 was the singles XXX88 and Don't Wanna Dance. She also brought out her EP Bikini Daze.
Her debut album No Mythologies To Follow was released in 2014. It hit #2 in the Danish charts and sold well around the world.
MØ was asked to feature on Australian rapper Iggy Azalea's track Beg For It. The song was used as the lead single for the album Reclassified, a collection of reworked tracks off Azalea's debut album The New Classic.
Her highly anticipated second album will feature her recent single Kamikaze. Produced by world famous DJ Diplo, the record was premiered in 2015 by BBC Radio 1 DJ Annie Mac who declared it The Hottest Record Of The Year. The new album will also feature the track Final Song.
"
Final Song" is about reconnecting with your inner strength. With your inner glow, passion, spirit animal, whatever-the force that keeps us going and doing what we love. I wrote it with MNEK and Noonie Bao-both of whom I adore-in Los Angeles earlier this year. We all need to feel empowered from within to be the best version of ourself, but it's not always easy and that's what inspired me to write these lyrics. When you're united with your inner glow you can beat the fears and fly towards your dreams.
" -
MØ
Mo tickets go on sale Friday 20th of May at 09:00.
See her perform this October at Rescue Rooms in Nottingham, O2 Manchester Ritz and SWX in Bristol.
Always make sure you book your concert tickets early to avoid disappointment.
---
Related News
Buy Tickets With Confidence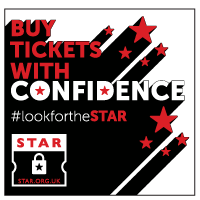 Gigantic are a primary ticket agent and full members of STAR (Secure Tickets from Authorised Retailers)
More info