Shoegaze supergroup Minor Victories have certainly created huge waves of excitement since their recent inception. The band unites guitarists Stuart Braithwaite of Mogwai and Justin Lockley from Editors with Slowdive's Rachel Goswell providing vocals and film-maker James Lockey from Hand Held Cine Club on bass. Resplendent with their songs of resounding skill and beauty, as you would expect from such a wealth of talent.
The project was instigated by Justin Lockley who initially was working on an extreme noise EP. Looking for female vocals, he used his industry links and contacted Goswell through their shared management and the two began working and recording together, albeit via long distance. Braithwaite was invited to join at the suggestion of Goswell as a second guitarist and Justin roped in his brother James to complete the line-up.
The announcement of the band came through social media where they not only announced their existence but also the forthcoming eponymously titled debut album. They also unveiled that their upcoming record would feature guest appearances from Mark Kozelek of both Red House Painters and Sun Kil Moon plus James Graham from The Twilight Sad.
Recorded at Mogwai's very own Castle Of Doom studio in Glasgow, the record's release was proceeded by the single A Hundred Ropes which came out in January this year and followed by the album launch which came out in June. Minor Victories LP is released through Fat Possum Records.
Minor Victories will be available through Gigantic and can soon be yours. They go on sale at 10:00 on Wednesday 31st of August. You can set a personal reminder to arrive via text message or email so you are ready for their launch.
They play at O2 Academy2 Oxford on Tuesday 13th of December.
The gig tickets are limited and the demand is high so book early or risk missing out altogether!
---
Related News
Buy Tickets With Confidence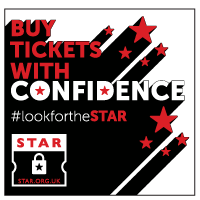 Gigantic are a primary ticket agent and full members of STAR (Secure Tickets from Authorised Retailers)
More info