Macmillan Fest returns to Nottingham and brings with it a huge array of dazzling bands and acts.
Raising money and awareness for those affected cancer, Macmillan Fest 2016 takes place at Rock City, Rescue Rooms and Stealth.
So far over 30 of the some of the biggest names in rock have been announced including relentless metal riffs of Sikth, the tender charms of Seafret, the decadent glam rock of StOp SToP and thrash influenced drum and bass beats coming from The Qemists.
Special mention needs to be made for InMe whose Rock City setlist will actually be chosen beforehand by the fans!
Other excellent acts include Eyre Llew, Just James, Blood Youth, Area 11, Bad Touch, Suspect Alibi, Beasts, Harken plus many many more still to be added.
Macmillan Fest Tickets are on sale through Gigantic right now. With so many great acts involved it and more to be announced, you know you want to go!
---
Related News
Buy Tickets With Confidence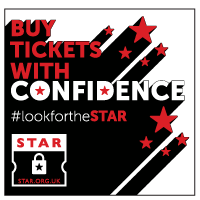 Gigantic are a primary ticket agent and full members of STAR (Secure Tickets from Authorised Retailers)
More info