Larkin Poe are an American roots band from Atlanta that draws heavily on Southern influences to produce a rock-pop sound. Their music has seen them play all around the world including Glastonbury were they were declared by The Observer to be the "Best Discovery" of the festival.
The band includes drummer Marlon Patton, lead vocalist Rebecca Lovell who also plays guitar, mandolin and piano, who is backed on vocals by lapsteel and dobro playing Megan Lovell plus bassist Robby Handley.
Before the band, sisters Rebecca and Megan were joined by their elder sibling Jessica in a bluegrass/Americana group called the Lovell Sisters. Formed in 2005, they would spend four very successful year touring and self-releasing two albums before finally disbanding.
In 2010 the two younger sisters started to work together under the name of their ancestor Larkin Poe, a distant cousin of the gothic writer and poet Edgar Allan Poe. They would burst on to the scene with a flurry of industrious activity, self-releasing five EPs, two collaborative albums and a live DVD.
They signed a record deal in 2013 and released their debut album titled KIN the following year. The sisters would also provide backing for producer T Bone Burnett through harmonies and instrumentation on his record The New Basement Tapes.
The band are back with their brand new album Reskinned. Edgier than their previous releases, the album features harder guitars and goes further into a rock sound. They promote the new record with upcoming exciting live performances in the UK.
Larkin Poe tickets will become available online at 10:00 from Friday 1st of July. Be sure not to miss out by setting your very own personal reminder through Gigantic.com
The fantastic band plays at Wedgewood Rooms at Bristol then Nottingham hot spot the Bodega Social this December.
Gig tickets only come in limited amounts so be sure to book early to avoid disappointment.
---
Buy Tickets With Confidence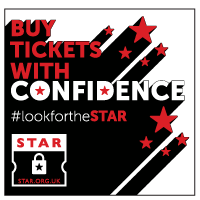 Gigantic are a primary ticket agent and full members of STAR (Secure Tickets from Authorised Retailers)
More info