John Howard Carpenter is one of the greatest pioneers of American cinema, particularly in the realms of science fiction and horror. Director, screenwriter and producer, Carpenter's talents have taken him into every aspect of film making including composing cutting edge scores that still define the genres of which he is so well known.
His scores include the death disco music from the film adaptation of Stephen King's Christine, the spacious gothic soundscape from Carpenter's Prince Of Darkness, the crystalline chill the accompanies his film The Fog, dystopian film Escape From New York matched by its futuristic pulsing electro theme lending a sense of fear an urgency which can also be found in the them for Assault On Precinct 13. His work also includes the concrete slabs of synth from the theme for Halloween, the relentless threatening music of Halloween II and the miasmic oscillation on Halloween III.
New Yorker Carpenter began making films on an 8 mm camera from a young age, inspired by the science fiction and horror films of the fifties. He finally began chasing his calling after dropping out of two different colleges working on his own film Captain Voyeur and the Academy Award winning film The Resurrection Of Broncho Billy.
Having established himself, Carpenter was able to work on his own projects which include the seminal SF film Dark Star, the visceral clostrophobic horror The Thing, Ghosts Of Mars and cult film Big Trouble In Little China, cult classic Big Trouble In Little China.
John Carpenter tickets can be yours through Gigantic.com right now!
The live performances of his seminal film scores with new compositions plus supporting acts take place at Victoria Warehouse in Manchester and The Troxy at London this Autumn.
Concert tickets are always limited so be sure to book yours early to avoid disappointment.
---
Buy Tickets With Confidence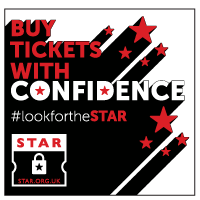 Gigantic are a primary ticket agent and full members of STAR (Secure Tickets from Authorised Retailers)
More info