Gutterdämmerung is the wild experiment of Blegian-Swedish visual artist Bjorn Tagemose. Billed as "
The Loudest Silent Movie On Earth
" the immersive cinematic experience is a mad rock and roll experiment that includes some of the biggest names of rock to be featured on screen whilst the film is accompanied by a full on live band.
The iconic legends that will be seen on screen include Joshua Homme, Mark Lanegan, Grace Jones, Henry Rollins, Nina Hagen, Justice, Jess Hughes, Volbeat, Tom Araya, Iggy Pop and the late great menace to silence and decency; Lemmy.
The film is a barrage of odd imagery which tells the story of a magic guitar thrown from heaven to the earth by a fallen angel which is fought over by a rock and roll tank general, an evil priest, a cowboy and more in a mighty battle waged from the Californian deserts to the Belgium trenches of WWI.
"
It's kind of like Alice In Wonderland in rock'n'roll hell,
" Jesse Hughes of Eagles Of Death Metal. "
Each person in it doesn't really know what the other characters are and how they connect. No-one really knows what the actual storyline is, the first I saw of my own performance was in that trailer. Everything's been shrouded in secrecy.
"
Gutterdammerung tickets will be coming on sale at 09:00 on Friday 17th of June. You can set a reminder using Gigantic.com so you don't miss out.
Touring in September, they will be playing at O2 Academy Birmingham, Manchester Academy, O2 Academy Glasgow and O2 Academy Brixton in London.
Book your concert tickets online early to avoid any disappointment. If you want gigs tickets then think Gigantic.
---
Related News
Buy Tickets With Confidence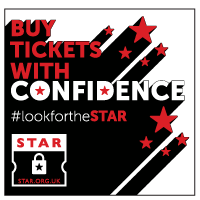 Gigantic are a primary ticket agent and full members of STAR (Secure Tickets from Authorised Retailers)
More info