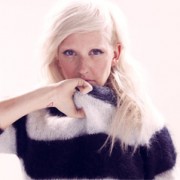 Ellie Goulding Tickets
To watch Ellie Goulding live is a truly remarkable experience. Since her appearance on 'Later… with Jools Holland' back in 2009, the English sin... Read moreger-songwriter has been captivating audiences with her unique voice and mesmerising live performances, firmly securing her place as one of the most compelling and sought-after vocalists in the country right now.

Before the release of her first studio album, Goulding gained widespread critical praise and managed to top the BBC's Sound Of 2010 poll and win the Critic's Choice Award in the same year. Dubbed as one of the UK's most promising emerging artists, Goulding shot to fame after releasing her debut album 'Lights' in 2010, which reached number one in the UK's Albums Chart, selling over 850,000 copies in Britain and 1.6 million worldwide.

That year, Goulding released a powerful and emotive rendition of Elton John's 'Your Song', which reached number two in the UK. A favourite among the royal family, the singer was invited to perform at Buckingham Palace for Prince William and Kate Middleton's wedding reception in 2011. As testimony to her musical talent, Goulding has also enjoyed widespread success in the US, with her album's title single 'Lights' reaching number two on the Billboard Top 100 in 2011. It was later awarded triple platinum status.

Preceded by the album's leading track 'Anything Could Happen', Goulding released her much-anticipated second album 'Halcyon' in October 2013, which peaked at number one in the UK Albums Chart. A new rendition of the album was then released in August 2013 under the title of 'Bright Lights', including her first ever number one hit single 'Burn'.

Recognised by many as one of the UK's most talented female songwriters, Goulding has sold in excess of four million albums and 15 million singles worldwide and recently won the prestigious award for Best British Female at the 2014 Brit Awards.

If you're lucky enough to catch the next Ellie Goulding tour, you can rest assured that you won't be disappointed. With an intoxicating mix of emotionally-wrought songs, original vocals and energetic performances, Ellie Goulding concerts are an experience that is not to be missed. Songs from her debut album combine a unique blend of synth pop, indie pop and electronic sounds, with her second album following in the same fashion.

To ensure that you don't miss out on any of her live performances, make sure you bookmark this page for future Ellie Goulding Tickets.

Dates and Tickets for Ellie Goulding
Sorry we currently have no dates available for Ellie Goulding.
© 2015 Gigantic Tickets Limited. All rights reserved.